Welcome
---------------------------------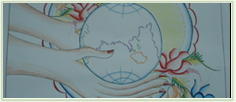 Thank you for visiting us at ourwebsite. In our website, you will find some information about our organization and work.

Our Past Projects

Our Past Projects...
We highlight our projects in line with the Millennium Development Goals of the United Nations (UN MDG) signed by the United Nations member states in 2000. We list some of our projects as they relate to UN MDG especially goals 1, 2, 3 and 7. In line with the UN MDG, we conduct community development and civic education (CDCE) training.

We offer Community Development and Civic Education (CDCE) for the capacity development of rural grassroots communities such as self-help groups, women groups, youth groups, community based organizations and pastoral religious social groups. Upon their request and the availability of our budget, we conduct the abovementioned training courses for the different communities in our target areas.

Our CDCE training course includes a set of modules such as human rights education, advocacy training, policy education, community organizing, values education, human relations training, leadership training, participatory learning and action, proposal writing, participatory monitoring and evaluation, project cycle management, conflict management and fundraising method.


In accordance with the United Nations Millennium Development Goal (UN MDG 1): Eradicate Extreme Poverty and Hunger, ABC development programme considers "poverty reduction", "food security" and "comprehensive community development" projects as the priority of its organization. We give special care to Chin tribal minority in Falam, Tonzang and Kalay townships for protection of their indigenous identity and promotion of their capacity building by means of various trainings and jeepable car road construction.
In accordance with the UN MDG Goal 2: "Achieve Universal Primary Education", we help children in need to get the opportunity for primary education and access to learning skills. We give psychosocial support to some vulnerable children in Cyclone Nargis affected Delta. We also give special care for indigenous children in Chin State.
In accordance with UN MDG Goal 3: Promote Gender Equality and Empower Women, we give special attention to women in our project activities and program. ABC targets at elimination of gender disparity in sociocultural and economic levels of life. We attempt to empower women through skill development project. We teach the unprivileged women basic fundraising skills.
In accordance with UN MDG Goal 7: Ensure Environmental Sustainability, we do some reforestation project (for example, community forest) in the light of the principles of sustainable development. Our "Hydraulic Programme" includes potable water, drinking wells, water basic sanitation, latrines, (water, sanitation & hygiene: WASH).