Welcome
---------------------------------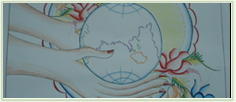 Thank you for visiting us at ourwebsite. In our website, you will find some information about our organization and work.

Completed Projects

Small Grants Activities
The small grants program the CSOs to help their target community address their problem. In addition, it gives the CSOs an opportunity to practice training, skills and knowledge. They have a chance to apply for small grants. There are 10 different projects implemented by 10 CSOs in total.
Diversity For Love (DFL), an LGBT CSO, implements LGBTQIA Advance Advocacy Training in Kale & Tamu in order that the LGBTs get more acceptance and less discrimination in the community and especially in their families.
Mwetaung Area Development Group (MADG) is local CSOs from Kale-Chin State Border Villages and works for land law and the protection of local resources. It implements the Administration Law Awareness Training in their area so that the local community knows how to protect their wealth and follows democratic norms in administration activities.
It presents the latest edition of the Law ( 22 December 2020). The participants learn the essential Local / Village Tract Head Election System, the Forms, the substitution forms and procedures of the Villages Head and Committee Members in the case of deceased and stepped-down. The Local Head is elected by the local people and appointed officially by Township Administrator.
Area Peace and Development Front (APDF) implements Deforestation Awareness Raising and Campaigns in Taaklam and Balbil Villages, Tedim Township, Chin State. It discusses with the participants the reasons for Global Warming and weather changes in the local areas.
With relevant data, it mainly presents local deforestation causes, which are heavy firewood collection by villagers themselves and neighbouring villagers, and lack of knowledge to plant trees in the rainy season. The participants find out about man-made deforestation—shifting cultivation, firewood collection, wood-hunting and orchid-hunting – and its consequences in the area. They know how to do some protection procedures and rules by individual and village autonomy as a whole.
Tamu District Indigenous Organization (TDIO) in Tamu Township (Bordered with India), implements the small grants through the consortia approach. The MPs, community leaders, media and local authorities participated in the project implementation. The forum was broadcasted on the DVB channel. Their project was Advocacy for Environment Protection. This micro-grant strengthens Tamu CSO network.
Garuna Yaung Chi organization from Khampat Township implements the "Drugs Awareness and Prevention" project in the community. They raised awareness among youth and students to prevent using drugs. In their project activities, the drug users, students, village leaders, local authorities (especially police) and religious leaders participated. The small grant is implemented through campaigns (posters, vinyl, pamphlets, and social media), community discussion and group education for reducing necrotic drugs and for helping drug users with their rehabilitation.
Webula Organization for Rural Development (WORD), now it changes its name to "Taungthan Thu", implements Seedlings Cottage Project for Upland Farmers, Webula Town, Falam Township, Chin State. Many villages are facing a decrease in the crop yield of their farmlands. The community is aware that shifting farming cannot feed the family enough food for a yearlong. They want to move to permanent farming with long-term plantations from the shifting cultivation. This project is a great support for the upland farmers in many ways by providing the required seedlings of perennial crops. They will maintain coffee, grape and other long-term plant seedlings by setting up a Multipurpose Nursery House. It has built (40'x30') wide the seedlings cottage. Now it starts serving coffee seedlings to local farmers and some more seedlings are coming soon.
Green Kennedy Group (GKG) implements the "Protection of Cherry and Rhododendron trees" project in Tedim Township, Chan State. As they made advocate with posters, and vinyl on trees, with social media and in villages, passers-by become aware and avoid cutting Cherry and Rhododendron trees around the Kennedy Hill area. We could see fewer and fewer taking pictures with a branch of Rhododendron flowers on Facebook after the project activities.
Good Practice of Agriculture training of GKG in Pinpih Village, Tedim Township, gave the local farmer knowledge and skills on how to make value-added products, the proper usage technique of chemical pesticides, perseveration and protection of the soil and making organic fertilizer. Cultivation of Cash Crops and adding value to their products remain a big challenge for lack of proper knowledge, risk-taking and difficulty of market assessment.
In Order to Live (IOL) is a youth organization focusing on Education and Social Protection. IOL implements the Voter Education Project in two villages which are Youcho Kwin (Kale Township, Sagaing Region) and Zonuam Zang ( Tedim Township, Chin State) from December 2019 to January 2020. These two villages are often neglected in terms of information and support because they are between Chin State and Sagaing Region border. The participants are delighted to learn in their mother tongue about the 2008 constitution, the form of federal structure, the election system, and governmental administration of Myanmar, the meaning of democracy, media roles and national, ethnic, union, regional & state parliaments.
This project reminds them that how their votes become invalid in the past and prepare them with proper knowledge and skills for the upcoming 2020 November National Election in Myanmar. They get awareness that politics and administrations of government are concerned with every citizen and that they must partake in politics and governmental administration with great concern in their location.
Help For Friends (HFF) is a PLHA organization giving support to other PLHA families, Health Information, Advocacy and fundraising. It implements the Psycho-Social Support and Advocacy Project in Kale and Tamu Townships. There are 30 participants in Sipin Gyi village, 40 participants in Tat Oo Thidar Quarter of Kale Township and 43 participants from Sandar Ku Quarter in Tamu. In the participants, there are some PLWDs.
HFF shares about 4 ways of HIV infection and gives psycho support to take regular medication, directs places of ART assessment and to live life normally like others. HFF staffs give them encouragement, ways of healthy living and the importance of taking medication with their own life testimony.
Kalay Township Development Association (KTDA) implements the project entitled "Natural Disaster Prevention Activity" in Aung Myitta Quarter (former Pinthar Village) of Kale where the flood starts every rainy season. There are 30 teachers, 60 local people and 400 primary students in the activity.
KTDA shares about DRR process and management, information on natural disaster management department, the importance of trees for the environment and how trees prevent disasters such as floods; landslides and river eradication. And more importantly, the participants get information and contact numbers of Disaster Response Committee of Kale Township.
Along with awareness and educational vinyl to public places in that area, KTDA and the participants plant 400 seedlings (trees that give shade when grown) in the school and river bank. For the students, KTDA makes quizzes on the cause of the disaster and its prevention.