Welcome
---------------------------------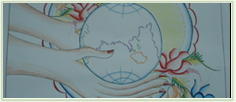 Thank you for visiting us at ourwebsite. In our website, you will find some information about our organization and work.

Current Projects | Past Projects

Small Grants Programs
This project entitled " Capacity Building of Kalay-Kabaw Civil Society in Myanmar" aims to enhance the capacity of local civil society organizations in Kalay-Kabaw valley. This project also addresses having real experience in project development and management to more CSOs by providing them with Small Grants programs and an intensive guide to their proposal to Myanmar-based funding agencies.
The Small Grants Programs allow 3 local CSOs of Kalay, Khampat, and Tamu townships of Sagaing Region per year with 3 months implementation process. For 2022-2023, however, we make some amendments to the Program in accordance with local needs. Therefore, there are 6 CSOs who are implementing the Small Grants.
The agency is providing project-related information, space for CSOs gatherings and coordination, and necessary accompaniment and consultancy to these local CSOs.