Welcome
---------------------------------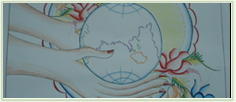 Thank you for visiting us at ourwebsite. In our website, you will find some information about our organization and work.

Current Projects | Past Projects

CSOs Capacity Building in KaleKabaw Valley
(Most of the activities are implemented online since 2021 up to the present day)

This project entitled "Capacity Building of Kalay-Kabaw Civil Society in Myanmar" aims to enhance the capacity of local civil society organizations in Kalay-Kabaw valley. It provides them mediate/intermediate level of competency in project development, management and implementation, and fundraising skills. By these, it aims to increase the level of their capacity to become independent CSOs in the fields of project development and capable of finding other local sources for long-term activities. For this goal, a series of relevant training and activities will be offered to them.

This project will also address having a real experience in project development and management to more CSOs by providing them with Small Grants programs and an intensive guide of their proposal to Myanmar-based funding agencies. The agency will provide project-related information, space for CSOs gatherings and coordination, and necessary accompaniment and consultancy to these local CSOs.

Project Objective


This project intends to capacitate the Kalay-Kabaw CSOs which are already properly active and promising but need good quality command of project-related skills and experiences. At the same time it will also capacitate the local low-skilled CSOs for institutional capacity, project development and management with more inclusive and constructive forms.

By providing them with capacity trainings and consultancy, they would be independent with more professional skills in project management, institutional building, fundraising and networking to address their local challenges and grassroots community building
Project Location

The project activities will take place in Kalay, Khampat, and Tamu townships of Sagaing Region, Myanmar.