Welcome
---------------------------------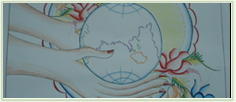 Thank you for visiting us at ourwebsite. In our website, you will find some information about our organization and work.
Join Us
------------------------------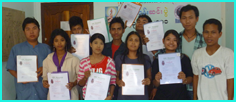 Aid Agencies, Charities, Foundations- international, regional, national and local- can get involved in our mission for progression of people in a variety of ways.

Contact us

Contact us...
Contact Address

Yangon Office
28 B, Pa La Ya 50 Household, Wireless Qrt, Mingalardon Township, 11021 Yangon, MYANMAR.  
Tel: (+95-1) 636-081; 094-932-300; (+95) 9 421 122 276
Kale cum Chin State
116/4, Youth Center, Sanmyo Ward, Kale 02091, Myanmar.  
Tel: (+95) 9 987 684 575
Website:
http://www.abcmm.org
;
Email:
abcmm.org@gmail.com
,
mail@abcmm.org